Het salon zit er op en het is goed geweest. Zo goed dat we een bescheiden after party willen houden, simultaan met het afscheid van onze eerste partner in de MaxxStore, TC Moto uit Zaventem. Kom je nu vrijdag of zaterdag (27 of 28 januari) naar de MaxxStore met een Triumph motorfiets en/of draag je MaxxWear, dan krijg je een gratis koffie als opwarmertje.
Super Sales
Er zijn nog aardig wat afgeprijsde artikels, waaronder T-shirts vanaf 15 euro en schoenen vanaf 45 euro. We hebben nog twee MaxxMoto Hoodies in de maat L, de allerlaatste want ze worden niet meer opnieuw besteld. Ook de Kids T-shirts zijn bijna uitverkocht aan mogen voor 19 in plaats van 25 euro de deur uit.
Laatste kans voor Triumph spullen
Het partnership met Triumph zit er bijna op, dus voor liefhebbers van het Britse merk is het nu of nooit. Dit weekend hebben we nog een mooie collectie Triumph kledij, kopjes, stickers, badges, petjes, etc. Bovendien hebben we nog enkele posters te geef bij elke motorgerelateerde aankoop. Zaterdagavond wordt alles ingepakt en terug richting Zaventem verscheept om plaats te maken voor onze volgende partner, maar daarover later meer…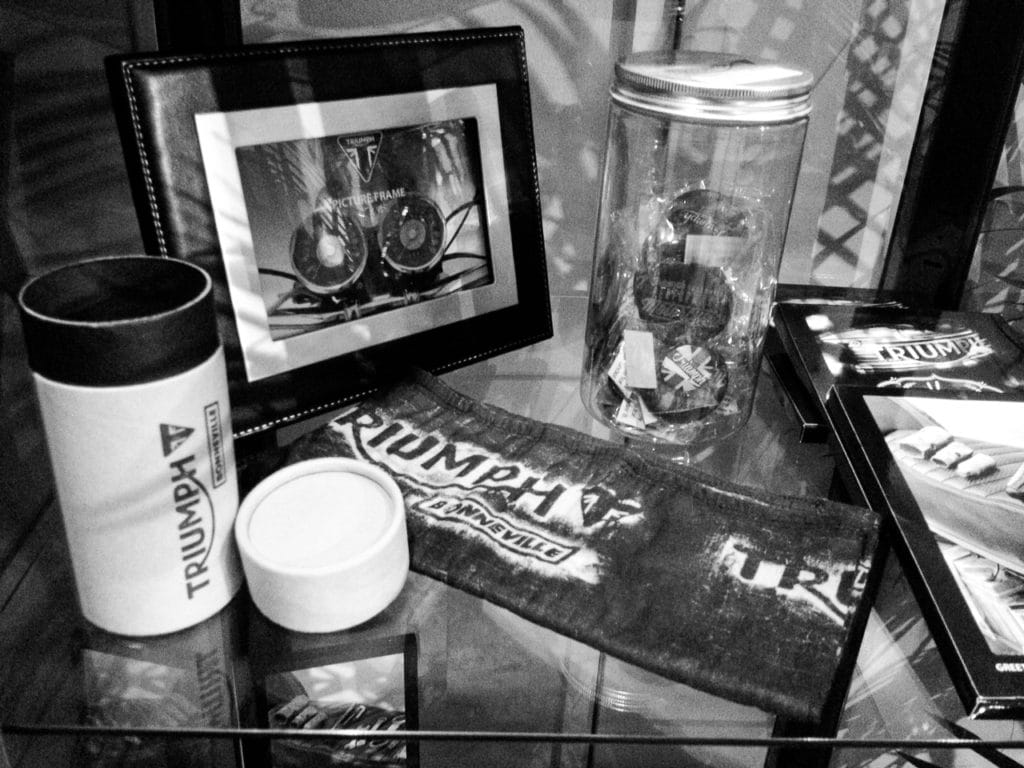 Hopelijk tot in het weekend! Vrijdag zijn we minstens tot 20 u open, met happy hour van 18 tot 19 u (twee drankjes halen, één betalen).