Wie houdt van mooi design, houdt van Italiaanse motoren. Alle pogingen van andere fabrikanten ten spijt, is er geen nationaliteit die zo garant staat voor stijlvolle ontwerplijnen als de Italiaanse. Dat werd nog maar eens in de verf gezet door de Ducati Panigale V4 die op de EICMA tot mooiste motor werd uitgeroepen. Rest enkel nog de vraag, wie heeft deze motor getekend?
Julien Clement is een jonge (29 jaar) designer uit Rennes die sinds enkele jaren in dienst is bij Ducati. Nadat hij mee aan de wieg stond van Ducati's succesvolle Scrambler, ontwierp hij vorig jaar de nieuwe SuperSport. Geen kattenpis voor een ontwerper die nog 30 moet worden, al zal hij toch met iets heel straf moeten komen om zijn laatste ontwerp te overtreffen, de Panigale V4.
Technische vernieuwing, conservatief design
Nu zijn we ook wel de eerste om toe te geven dat het design van die V4 erg omstreden is. Ducati wilde een link met de Panigale 1199 en 1299 behouden (Die werden trouwens getekend door Gianandrea Fabbro), al veranderde de motorfiets quasi volledig op technisch vlak. Clement kreeg dus niet enkel de uitdaging om het nieuwe V4 motorblok en 'front frame' netjes te verpakken, het design moest ook nog eens verwijzen naar de voorloper. Een ietwat conservatieve strategie van Ducati dat in het verleden vooral wist te imponeren met de vernieuwende designs van hun superbikes.
Of de Fransman in zijn opzet geslaagd is, daar mag u zelf over oordelen. Deze tekeningen die Clement enkele dagen geleden op zijn persoonlijke Facebook postte, wilden we u dus zeker niet onthouden.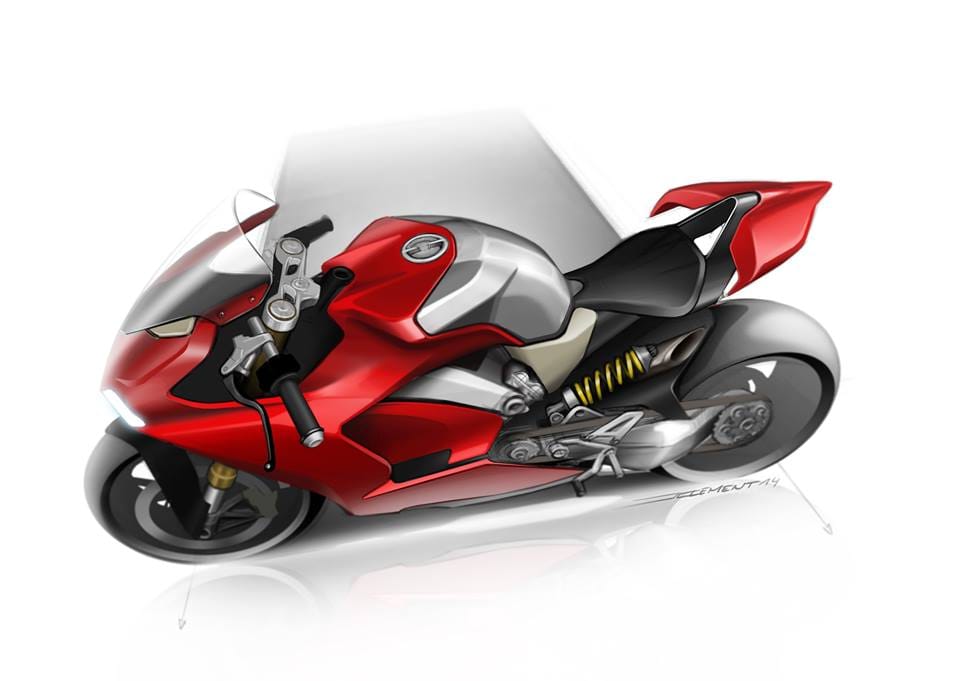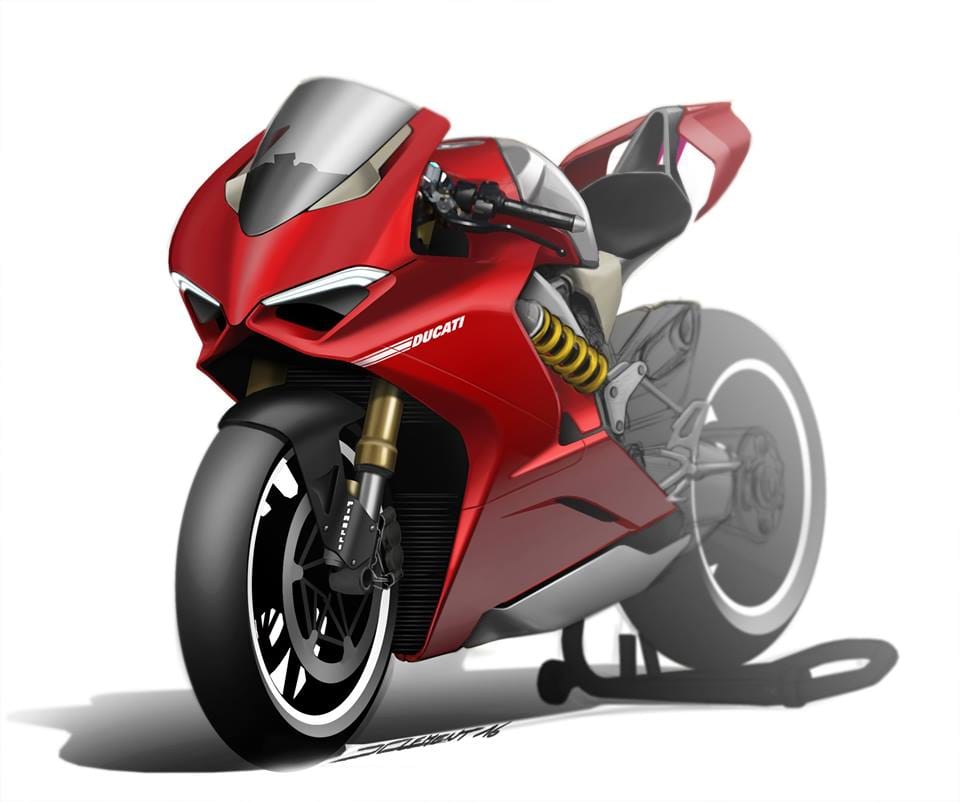 Altijd als eerste op de hoogte zijn van het laatste motornieuws?
Download de MaxxMoto App, voor iPhone of Androïd.