Fans van motorraces hadden een belangrijke afspraak op en rond het Circuit Jules Tacheny in Mettet afgelopen weekend. De 33ste editie van de Coyote Superbiker was dan ook een editie om u tegen te zeggen: 25.000 bezoekers waaronder een aantal bekende koppen, stralend weer, 400 piloten uit 26 landen en 3 dagen wedstrijden op het scherp van de snee. 
Het was druk in Mettet afgelopen weekend. De 33ste editie van de Coyote Superbiker trok maar liefst 25.000 bezoekers. Onder die bezoekers ook heel wat bekende namen waaronder Stefan Everts, Joël Robert, Marc Duez en Xavier Siméon. Maar ook aan de start verschenen wel wat sterren. Zo waren er Jeff Ward en Darryl Atkins, twee meervoudig motocross kampioenen, in de Legend categorie. Ook Michel Siméon en Gilles Salvador waren aanwezig. Conor Cummins, een van de snelste deelnemers in de geschiedenis van de Tourist Trophy op de Isle of Man was er voor het eerst bij. En hij beloofde meteen om volgend jaar opnieuw deel te nemen.
Het hoogtepunt van het weekend was zonder twijfel de Coyote Superbiker. Na de wel heel spannende halve finales namen daarin de beste piloten het tegen mekaar op. Thomas Chareyre (FR), Marc-Reiner Schmidt (DE) en Markus Class (DE) maakten er een prachtige en vooral spannende wedstrijd van. Uiteindelijk behaalde Marc-Reiner Schmidt voor de 2de opeenvolgende keer de overwinning in Mettet, gevolgd door Thomas Chareyre, de zevenvoudig wereldkampioen supermoto. Markus Class vervolledigde het podium.
De Superquader werd gewonnen door Cédric Zbinden (CH), gevolgd door Maxime Cluydts (BE) en Christian Mohring (BE).
De volledige uitslagen kan je hier vinden.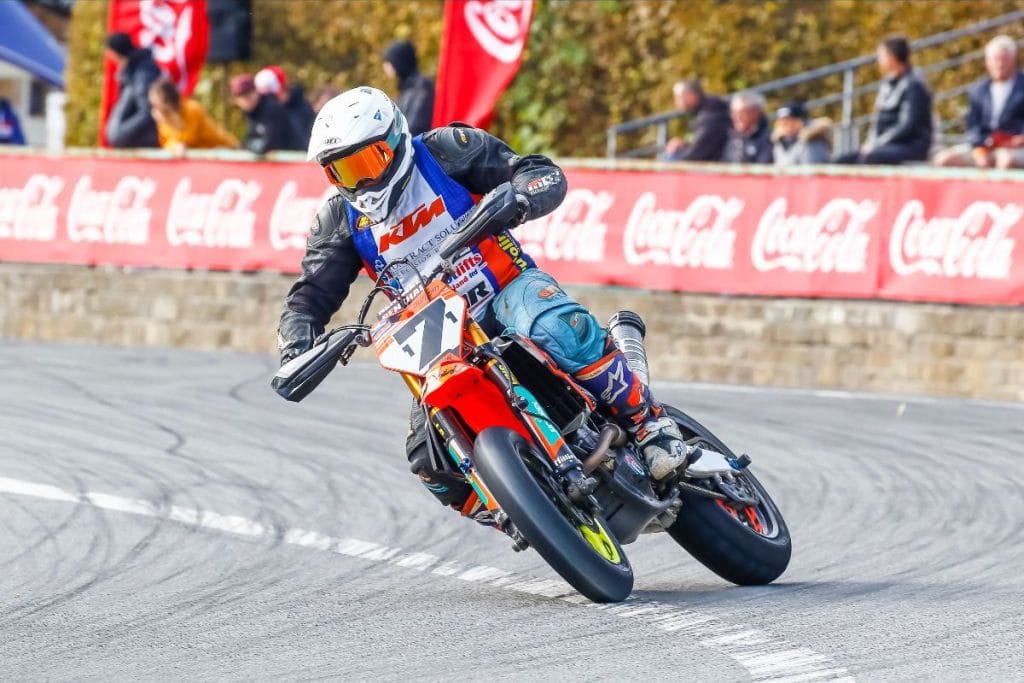 Altijd als eerste op de hoogte zijn van het laatste motornieuws?
Download de MaxxMoto App, voor iPhone of Androïd.