We hebben het bij MaxxMoto nog niet vaak gehad over de kledij van de testrijders, al is mijn UglyBros motorjeans toch wel een vermelding waard.
Je weet het, of je weet het niet, maar een goede motorjeans vinden is niet simpel. Hoewel de meeste motorkledingmerken tegenwoordig wel een jeans in het gamma hebben, is er veel verschil qua pasvorm, draagbaarheid en uiteraard ook bescherming. Het Amerikaanse merk UglyBros heeft naar mijn mening enkele goede combinatie van die drie elementen gevonden en ik zal u -na enkele weken rond te rijden in zo'n jeans – uitleggen waarom.
Ten eerste: de draagbaarheid. Waar ik hiermee op doel is een combinatie van enerzijds het draagcomfort en anderzijds de looks. Of je de broek cool vindt of niet, dat moet je zelf beslissen, al is er aan comfort geen gebrek. Dankzij de stretch-jeansstof past deze broek zich aan aan je lichaam en boven de knieën zit nog een extra rekbare zone zodat de jeans nooit je bewegingen belemmert. Dat brengt ons meteen ook bij de pasvorm, want die zit dus automatisch redelijk goed. Enkel indien je uitzonderlijk lange of korte benen hebt, moet de kleermaker tussenkomen.
Puntje drie, bescherming. Hier liet UglyBros naar mijn mening een steek vallen omdat mijn 'Motorpool' jeans niet gemaakt is van schuurbestendig kevlar. Andere broeken in het gamma zijn wel beschikbaar in kevlarjeans, al vroeg ik me toch af waarom deze jeans dan überhaupt de titel 'motorjeans' kreeg? Het antwoord van UglyBros is eenvoudig: uit onderzoek is gebleken dat bij de overgrote meerderheid van de ongelukken met motorjeans er geen sprake is van letsels door schuifschade, wel door harde impacten. Meteen de rede waarom er op de knieën en heupen stevige protectoren zitten. Die kan je bovendien in een oogwenk verwijderen, wat toch een stuk aangenamer is – en beter oogt –  als je niet op de motor zit.
Cowboys en rockzangers zullen steeds trouw zweren aan hun lederen broek, maar voor de rest van de wereld is er een comfortabel, cool en veilig alternatief om op de motor te dragen.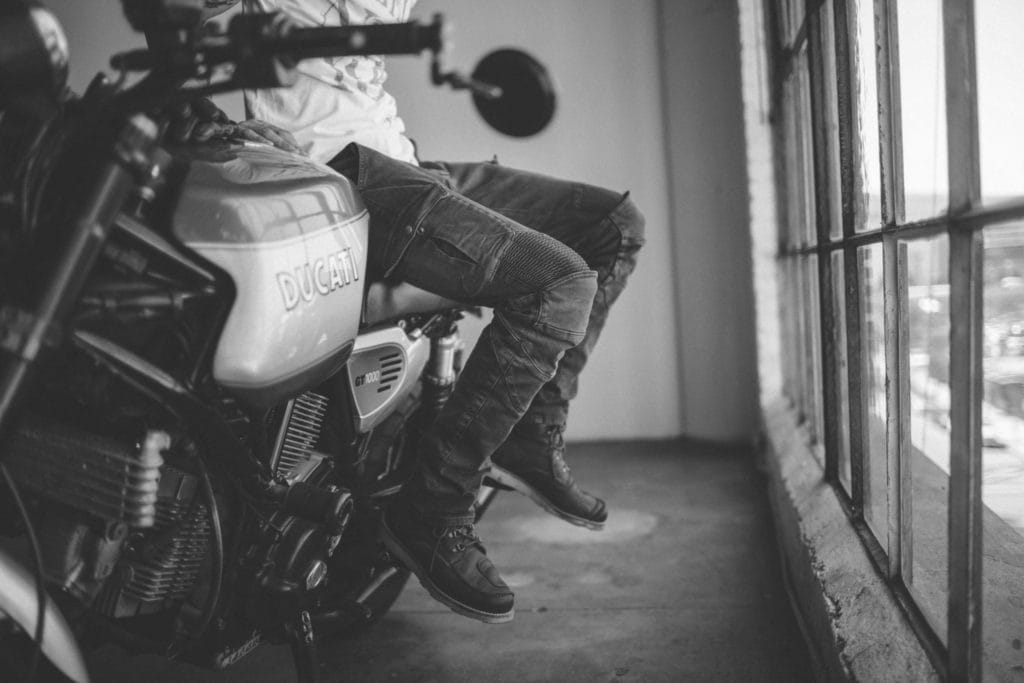 UglyBros Motorcycle Jeans
Maten
M: 28-36
V: 24-32
Meer info?
Check de website van UglyBros of de enige Belgische dealer, Hermanus.